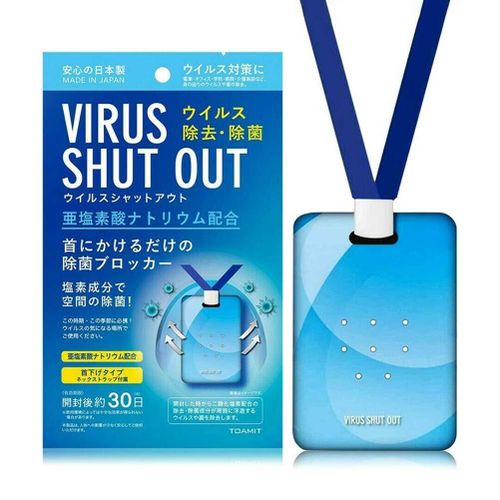 Students from at least three Sydney preschools have been sent to school wearing a potentially harmful "coronavirus protector" lanyard that has no proven effect.
The Toamit 'Virus Shut Out' is manufactured in Japan. It is a card attached to a lanyard that is worn around the neck.
Packaging claims the device protects the wearer by "effectively blocking airborne particles and bacteria, as well as various 
epidemic viruses
 – reducing the chance of being infected or infecting others".
Source: Coronavirus: School students bringing potentially dangerous 'Virus Shut Out' device to school that claims to protect against COVID-19
---