Comedian Rob Schneider has become an avid anti-vaxxer, joining the ranks of those celebrities posting on social media to complain about vaccine mandates.
Source: Comedian Rob Schneider Has Become A Staunch Anti-Vaxxer
---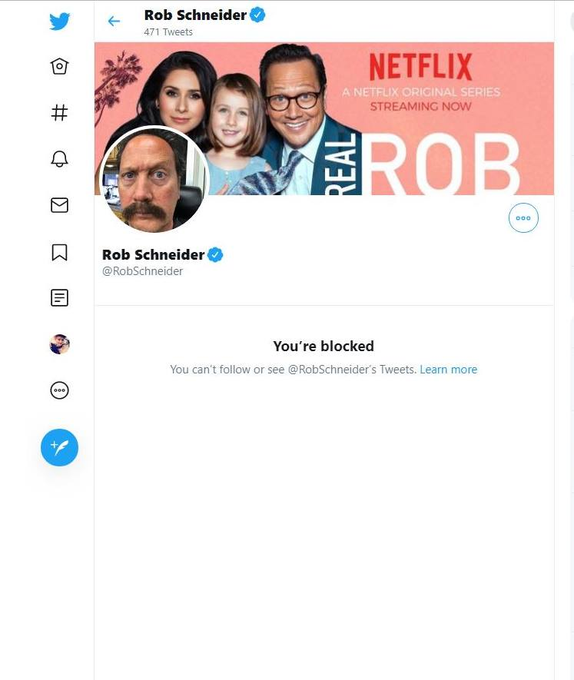 Note: Oops, guess Schneider here doesn't like me. Wonder if he heard the fact that Vaccines DO NOT cause autism yet. I tried to share that, but apparently I'm pre-blocked blocked by the dude.
Wonder if William Shatner said something to him.
Autistically,
Eve Reiland