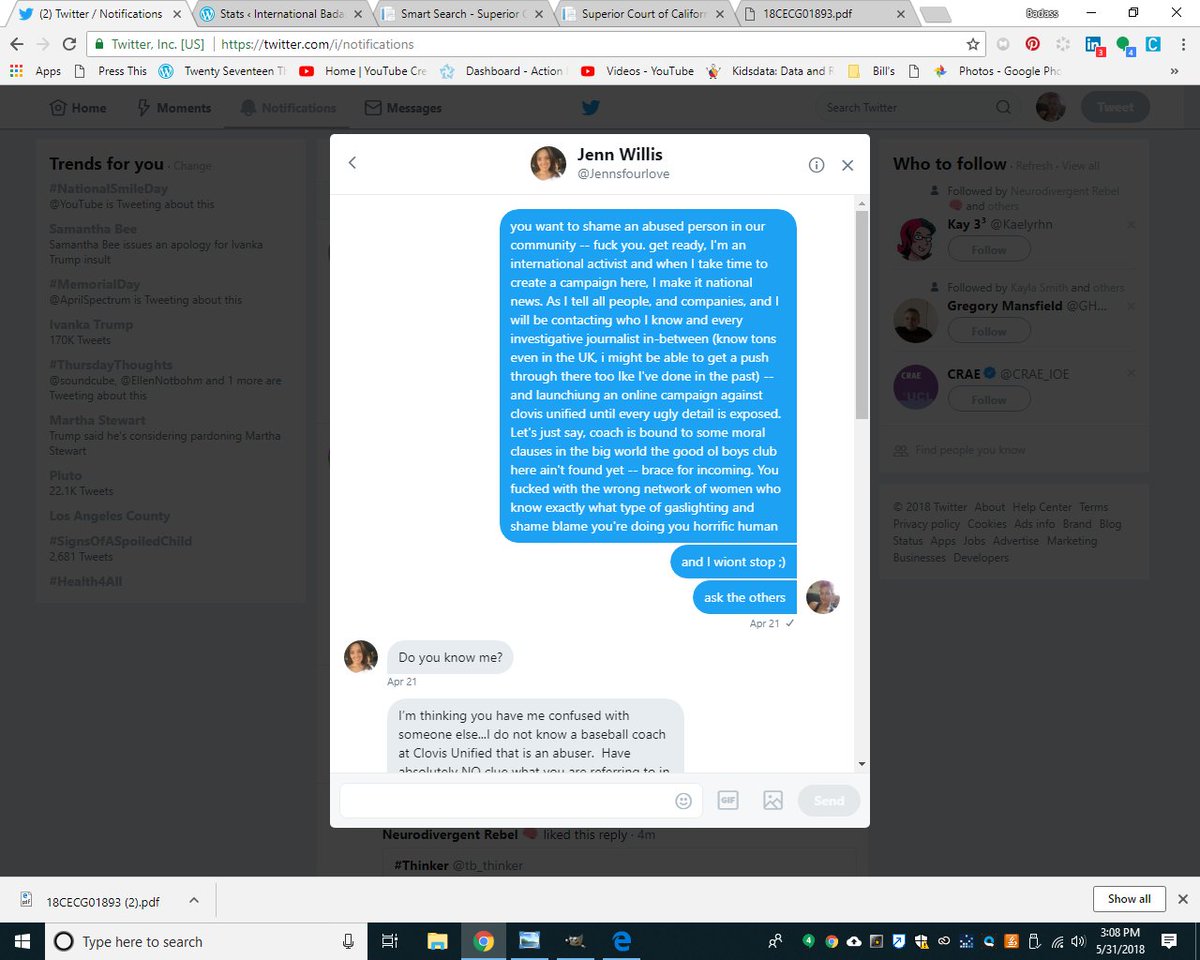 oh noes, it;'s my name. oopsie

hey, @fresnobee, I'm mentioned in court papers filed …. this is my name and face all through them. Hmm, news story worthy yet? If not, I'll keep working on it. #metoo #LouisCBrosiNoMore

oh gawds, not the transparency! not sure this word is very under stood by @jennlovesfour isn't my family adorable???

I do love this one. Again great work with CHP, First Responders and such. 

oh, don't like the #metoo to fresno / clovis i see

guess she doesnt' like my activism. kinda what I do. bring the noize on ugly stuff.

LOL, Hey, I warned ya. Campaign: #MeToo.

i think this even more so every day about you jenn. Gaslighting is icky.

guess u didn't opt for the reputation manager.

appears a TRO Louis C. Brosi III tried to filed was denied. regular hearing.